Kaskade 12.4.10 @Pacha NYC: Review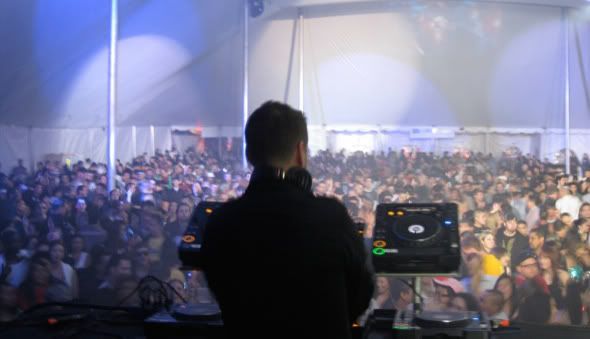 Last week, Pacha NYC played host to one of the most innovative names in dance music
today, Kaskade. For its 5 Year Anniversary Celebration, Pacha has spared no expense in bringing the best of the best to shred up its dancefloors night after night. Check out our forthcoming David Guetta review soon.
The experience of seeing Kaskade live can be summed up like so: house pilgrims made Pacha their Mecca that night. "Taking over control" (excuse the Afrojack pun) from Manufactured Superstars of Beatport renown, Kaskade's opening numbers included what was left of Basement Jaxx's "Raindrops" and the sweet mashup of "Louder than Empty Streets."
Basement Jaxx – Raindrops
Afrojack & David Guetta vs. Kaskade – Louder than Empty Streets
Not long after did he execute that popular windup transition into Swedish House Mafia's "One," a track, though weathered by popularity, managed to sound fresh.
Swedish House Mafia – One
Of course, Kaskade fans expect much more than a barreling through of the hits when they go to see him live. He delivered a thirst-quenching bootleg of Inphinity & Kalendr's "KNAS D.A.N.C.E." that most other big-name DJs rarely drop. If there was any song that brought the crowd over the edge, this was it.
Steve Angello vs. Justice – KNAS D.A.N.C.E. (Inphinity & Kalendr Bootleg)
Martin Solveig's "Hello" made an appearance, as did – in a very nostalgic way – Technotronic's "Pump Up the Jam." Justice vs. Simian's "We Are Your Friends" carried the floor to a new level, goaded on by Dada Life's epic tune "Unleash the Fucking Dada."
Technotronic – Pump Up the Jam
Dada Life – Unleash the Fucking Dada
Kaskade delivered an almost four-hour set amidst dancers suspended in midair, twirling on purple ropes in a way that would make real felines jealous. This was a show to be witnessed. Saying that Kaskade had the crowd hypnotized at times would be a bit of an understatement. The master at work's careful track selection was evident: Underworld's classic "Two Months Off", "Don't Stop Dancing", and "It's You, It's Me." To put it crudely, as one enthusiastic Twitter user put it: "amazeballs."
Underworld – Two Months Off
Kaskade & EDX feat. Haley – Don't Stop Dancing
Categories: Music