Dancing Astronaut Guide to Miami Week 2011: Sunday 3/27/11
At last the festivities must come to an end, but not before one great day of closing parties and an epic finish to Ultra Music Festival 2011. The legendary Danny Tenaglia is known for throwing some of the best parties on closing Sunday (he has a day party and a night party). Time to rally up the energy and power through one more day of epic partying. As always Dancing Astronaut will provide a path for you to follow and make your decisions on which party to attend less nerve-wracking.

1st Featured Day Event: DJ Mag Party Week (Danny Tenaglia Closing Party) @ The Shelborne
Time: 12 PM – 10:30 PM
Artists Performing: Danny Tenaglia, DJ Vibe, more TBA
Why Should You Go?
Every year when people come back from Miami they always mention Danny Tenaglia's party as a 'must see' event. Not only is the guy a legend, but he has been throwing this party for years. Practice makes perfect..right? The Shelborne pool is gorgeous…and for all the fellas out there…I would bet that the women are as well!
Purchase tickets here!
2nd Featured Day Event: Beatport Pool Party/Steve Angello's Size Matters Pool Party @ The Gansevoort Hotel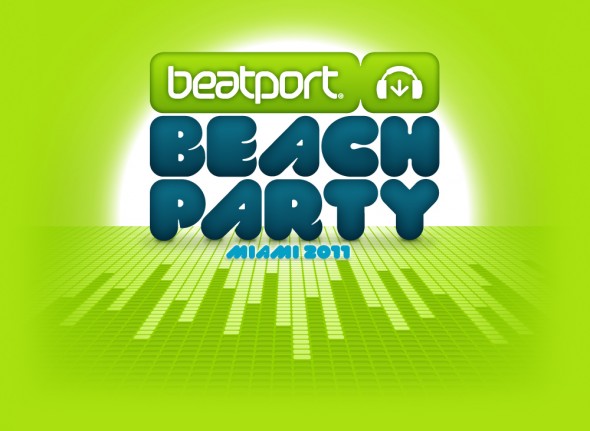 Time: 12 PM – 9PM
Artists Performing: Steve Angello, Junior Sanchez, Third Party, more TBA
Why Should You Go?
It is free! That is right the pool party has absolutely no cost/cover fee. Word of advice: after you are done raging Saturday night make sure you get in line early for this one. By early I mean 8 AM. People are known to stay up all night and just walk in line to attend this event. Besides the potentially long wait, how many times will you get to see Steve Angello without your wallet's weight being severely diminished?
3rd Featured Day Event: Ultra Music Festival Day Three @ Bicentennial Park
Time: Afternoon – 12 AM
Artists Performing:
MAIN STAGE:
The Chemical Brothers (live), David Guetta, Erick Morillo (live), Will. I. Am, Laidback Luke, Wolfgang Gartner, Gui Boratto
LIVE STAGE:
Crystal Castles. Disco Biscuits, MSTRKRFT, Chromeo, CSS, Fake Blood, Hybrid (live), Sub Focus (live), !!!, Afrobeta
A STATE OF TRANCE 500:
Armin Van Buuren, Ferry Corsten,  ATB, Gareth Emery, Sander Van Doorn, Alex M.O.R.P.H., Cosmic Gate, Marcus Schossow
MID PARK TOWER:
The Glitch Mob, Skrillex, Gaslamp Killer, 12th Planet, Dieselboy, Super Mash. Bros, Daedelus, EdRush & Optical, Drop The Lime / AC Slater, Kill The Noise, Plastician
ROOT SOCIETY DOME:
Dada Life, Congorock, Alex Gaudino, John Dahlback, Pleasurekraft, Steve Porter, Harvard Bass, Remady, Will Bailey, Hatiras, Lazy Rich
Why Should You Go?
Well besides the fact that it is the final day of the most prominent music festival in North America..check out the lineup above. The lineup on the mainstage might arguably be the best out of all three days. You almost have to pick your poison and decide which awesome DJ's you must miss in order to go see another DJ. Unfortunately, Dancing Astronaut cannot make this choice for you. Tough choices lie ahead if you decide to attend Ultra Day 3. At least these are good problems to have!
Other Day Events:
Nervous Pool Party II @ The Clevelander
Sunday School @ The Ice Palace
Hed Kandi World Series Miami @ Nikki Beach
1st Featured Night Event: Avicii @ Mansion
Time: 11 PM – 5 AM
Artists Performing: Avicii
Why You Should Go?
Well..because I am going to be there! Oh yeah..and Avicii will too. First of all, I cannot say enough about Tim Berg. Every time the guy touches something, it instantly turns to gold. He is only 21 years of age, but has already cemented himself as one of the premier producers. His upcoming track release schedule is unreal with hits such as Penguin and ID soon arriving. He already has come out with 'F*ck The Music' and his remix of 'Drowning'. He is sure to play all of these at Mansion..the question is: will you be there?
Purchase tickets here!
2nd Featured Night Event: Pacha NYC Party @ Dream
Time: 10 PM – 5 AM
Why You Should Go?
Same reasons as the Danny Tenaglia day pool party (See Above).
Purchase tickets here!
3rd Featured Night Event: Space Closing Party @ Space
Time: 10 PM – 4 AM
Artists Performing: The Terrace: Louis Puig, Patrick M, Lazardi + guests Cedric Gervais, Wally Lopez, David Tort, Kurd Maverick and many more t.b.a.
Why You Should Go?
Space is one of the biggest clubs that Miami has to offer. Year after year they obtain the biggest names and provide some of the best parties. This is also a great chance to see the likes of David Tort, Kurd Maverick, and Cedric Gervais. What better way is there to end your music week than a trip to space?
Purchase tickets here!
Other Night Events:
Sasha presents Never Say Never @ SET
Hot Natured Closing Disco Party @  Electric Pickle
Shine Sander Kleinenberg @ Shelborne
Categories: Music