GRiZ begins rolling out first phase of 2017 fall tour, 'Good Will Continue'
GRiZ is heading back on the road to shout "funk bad vibes" loud and proud across the country. The man behind the artist, Grant Kwiecinski, who just wrote a daring HuffPo OP-ED, has been busy headlining major festivals all over the country amongst rumors that he is working on a new album.
Today, June 26, Grant Kwiecinski has begun rolling out the first phase of his 2017 tour, deemed "Good Will Continue." The new fall tour comes as a follow-up to his last, "Good Will Prevail," which, in a lot of ways, was a response to the overwhelming political negativity that was pervading the country during last year's unlikely presidential campaign.
The man Grant is thus far scheduled to hit major cities along the West Coast primarily, most notably a two-night stop in San Francisco and, not to mention, Suwannee's Hulaween in Florida. The grueling one-month long tour schedule does not skip a beat or miss a day from 10/11- 11/11 — reflective of the kind of artistic intensity for which Grant seems to live.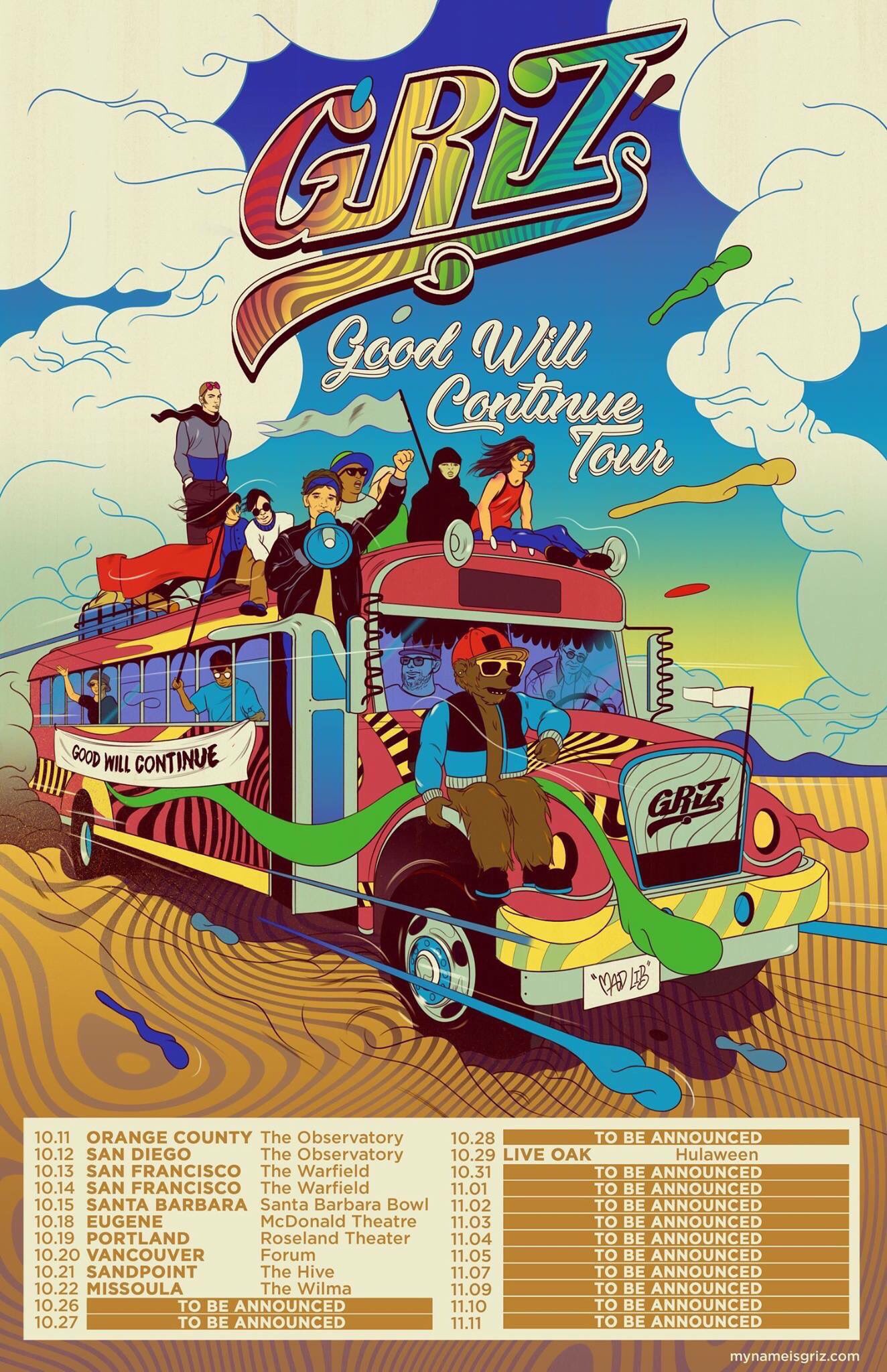 Read More:
GRiZ and Gramatik reprise their GRiZMatik duo for 'As We Proceed'
Do REZZ and GRiZ have a collaboration on the way?
GRiZ gets his edgy groove back with new album 'Good Will Prevail' [Review]
Categories: Music