Inaugural Lake Brownies & Lemonade brings Baauer, Party Favor, Moore Kismet, Whethan and more to Arizona
Brownies & Lemonade is bringing a new event to Lake Havasu, Arizona alongside Pollen Presents featuring performances by Baauer, Party Favor, Moore Kismet, Yehme2, Blanke, and more. Dubbed Lake Brownies & Lemonade, the new limited capacity event will take place from August 27 – 29, promising performances from a wide array of artists just a few short hours away from Los Angeles and Phoenix. Daytime activities will include access to a private beach and a remote party island in addition to infinity pool views with a swim up bar.
Performances will take place at night with after-hours bonfires to wind down each night. Additional artists performing include Wuki, Whethan, Pauline Herr, Hex Cougar, Chet Porter, and Snakehips among others. Brownies & Lemonade curated a well-rounded debut lineup primed for lakeside leisure, with a wide array of electronic flavors to get down to. Organizers also have a COVID-19 money back guarantee giving attendees peace of mind heading into the end of summer event.
Those looking to attend the two-night, three-day event at Lake Havasu can find more information here.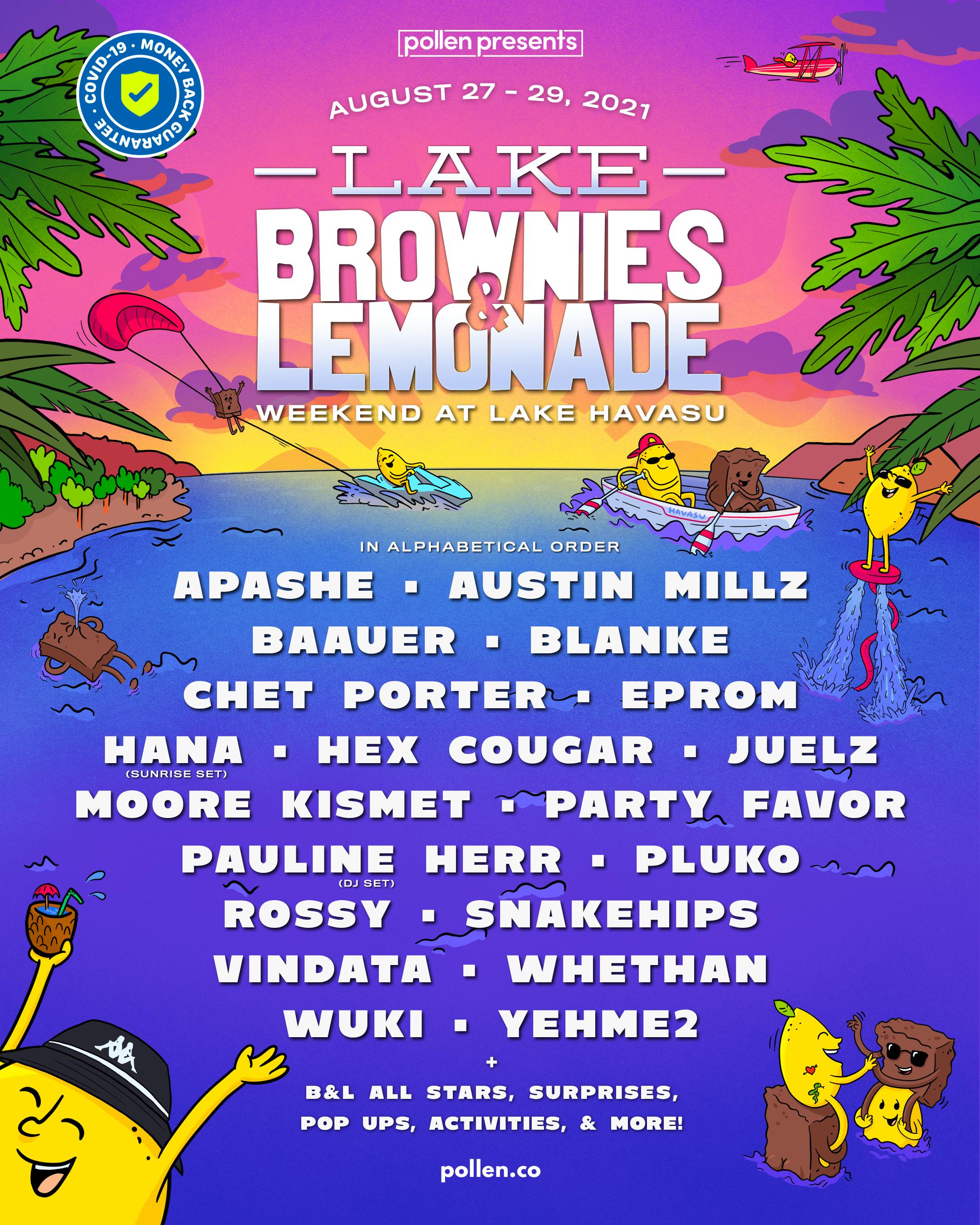 Featured image: world redeye
Categories: News