Dancing Astronaut presents the Top Electronic Albums of 2021
2021 proved to be a fruitful year for electronic LPs. With artists largely holed up for the entirety of 2020 and the first half of this year, a near 18-month stretch without touring brought about a wealth of creativity from dance music's most esteemed veteran forces and emergent newcomers alike.
The albums presented this year took listeners on vicarious journeys from bedrooms to discotheques, expansive natural backdrops to fantasy lands, with plenty of club ammunition in between. From a birds eye view, the list of albums presented below affirms that dance music is certainly held in good hands and the outlook for the future is bright. The LP format can be a tenuous middle ground in the electronic space, often toeing a precarious line between overstuffed and under-developed. Though, this year's selection of top albums presented uniquely cohesive conceptualizations, well-rounded narratives, and the artists below leveraged the extended space of the album format to their various advantages in 2021.
While the list below is presented in no particular order or ranking, our staff felt one album did stand head and shoulders above the rest this year; without further ado, please enjoy Dancing Astronaut's Top Albums of 2021, beginning with SG Lewis' inimitable debut, times.
---
Album of the Year: times, SG Lewis
Words by Rachel Narozniak
"This album is an ode to the present moment and the finite chances we have to celebrate it. It's an exploration of escapism and euphoria, and the memories attached to those experiences."
SG Lewis' debut album, times, didn't come with any fine print, but if it did, in small type, the Brit might have included a line indicating that the album had been written before the word "COVID-19" was a part of national and international lexicons. Why? Because the time between the first confirmed case of coronavirus and the February 19 release of Lewis' LP was hardly that which would inspire any auteur to take up a pen to praise the circumstances by way of the written word, in the traditional function of an ode. But when Lewis referred to times as an "ode to the present moment" in messaging around the project, he wasn't referring to the dance floors collecting dust in venues across the globe, nor any other aspect of the public health crisis. Rather, in the lyrical fashion of the album's penultimate tracklisting, "All We Have" with Lastlings, he was celebrating the notion that "all we have is now"—no matter when now is. Although this was a reality long before the pandemic, the truth in that lyrical hook/times motif struck with extra force in a year when this very idea had become part of the cultural zeitgeist amid recent and unprecedented events. And during a time when the doors of live music sites remained shut, SG Lewis extended to listeners an album that brought this sentiment into focus not with the melancholy universally felt, but rather with a carpe diem resolve to make the most out of that "present moment," no matter how bleak the circumstances.
There's an inherent irony in dispensing an LP conceptually centered on the disco era—a time of unabashed hedonism, carefree abandon, and importantly, gatherings—in the middle of a pandemic. That, of course, wasn't part of Lewis' plan. "I had most of the album [written] before COVID hit; I'd written all the songs before it took over the world. But even before then, I was coming to this central message of the album being that the only moment you have is this present moment; it's never promised again. So, you have to cherish those moments and take the opportunity to celebrate them," Lewis told Dancing Astronaut in a November 2020 interview ahead of the album's release.
At a time when "no dancing" rules remained in effect and clubs across the world laid dormant, times provided an oft-breezy, leave-your-cares-behind, if only for tonight, soundtrack to celebrating the present moment, even if the locations where such celebration could take place were limited. For many, the blithe, upbeat tracklistings were a form of empowerment, reminding listeners that it is okay, natural even, to embrace the present moment—even during a time when doing so felt anything but. Here was an LP that, by paying tribute to a time when togetherness thrived and by embracing the spirited sounds that fostered that conviviality, was capable of restoring largely absent good feeling during a time when it was desperately needed. And, it did.
Unable to provide times the proper live deployment that it would have enjoyed under normal circumstances, SG Lewis performed the LP front to back during times: The Live Experience, a livestream show hosted on release day. Taking cues from the disco era in its production, the effort brought viewers as close as they could get to an in-person run-through of times, and in the time since, as venues have reawakened, it's served as a primer for the album tour that's kept SG Lewis busy for several months now.
It's worth noting that the LP is the result of the 27-year-old producer's longtime love for disco music and his fascination with the culture, ignited in part by Time Lawrence's Love Saves the Day: A History of American Dance Culture 1970-79. Lewis' debut studio project is a true concept album from core to perimeter, as "Rosner's Interlude"—positioned near the LP's halfway mark—reminds listeners in its inclusion of a clip from an interview with Alex Rosner, the audio engineer credited with developing some of the sound systems used in New York's early disco clubs.
The concept album has become something of a rarer breed in the context of dance/electronic LPs, and the conceptual thread with which times is so tightly woven earns Lewis a well-deserved nod for how attentive the album is to its overarching thematics from start to finish. This facet of times, along with its impressively authentic production quality, helped the project to stand out in the field this year, which bore witness to the release of just a few bonafide concept albums.
times enforces the centrality of concept-driven crafting to Lewis' production approach, cementing it as one of his stylistic hallmarks. More familiar listeners will recall Lewis' conceptual Dusk, Dark, Dawn EP triptych as the first extended example of his penchant for this type of production. Developed to tell the story of an evening out in phases, the EP series was a sensible precursor for times. And given that Lewis previously explored the phases of a singular night out, it felt only fitting that he expanded his purview from an evening to a broader moment in time on his second concept-guided venture.
In the world of times, the clock stands still, the present moment immortalized, the disco ball ever turning. But the album's euphoria, aided by appearances from Channel Tres, Robyn, Frances, Lucky Daye, and Nile Rodgers, whose involvement confers added disco street credit to the project, was never meant to live solely within the LP's 10 songs. times was an album that arrived during a period of stasis and went on to script electronic's triumphant return to the dance floor. The real beauty of times is that there it now lives, on the dance floor, with crowds around the world now able to experience Dancing Astronaut's 2021 Album of the Year as SG Lewis intended: hands in the air, sweating in the thick of things, making more memories attached to experiences.
---
Fallen Embers, ILLENIUM
Words by Zach Salafia
Considering the year that ILLENIUM has had, there were ample reasons to support his recent nod as Dancing Astronaut's 2021 Artist of the Year, but one among them was held the triumphant house up: Fallen Embers. The Denver native's fourth studio album was one of the most inescapable bodies of work in 2021 and, expectedly, one of our favorites.
Closing the book on the Ashes, Awake, and Ascend album trilogy that ILLENIUM assembled throughout the late-2010's was no small order, and yet he somehow managed to not only meet but also exceed every expectation associated with the serial's conclusion. Fallen Embers opened the doors to a new chapter in his perpetual sonic adventure, one that saw him take the full plunge into the fusion of rock, pop, and melodic-bass that he'd toyed with in years past, but never to the extent that he did on his senior LP.
Fallen Embers is arguably ILLENIUM's most boundary-pushing album, from its crossover-primed anthems like "Blame Myself" with Tori Kelly and "First Time" with iann dior, to its rapturous melodic-bass blends such as "Nightlight" with Annika Wells and "Sideways" with Nurko and Valerie Broussard, to its moving records like "Brave Soul" with Emma Grace, which provides 14-track project's grand finale. Fallen Embers tells real-life stories of sorrowful lows, soaring highs, and every emotion in between. No Artist of the Year campaign can be 100% whole without the delivery of an Album of the Year contender, and Fallen Embers is ILLENIUM's worthy contribution to Dancing Astronaut's sizable 2021 soundtrack.
---
Actual Life (April 14 – December 17 2020), Fred again..
Words by Sami Weisband
Fred again.. may not be a household name, but he's a far cry away from new to the scene. Producing alongside some of the industry's most prominent names, such as Ed Sheerhan, Charli XCX, FKA twigs, and Jayda G, to name just a few, Fred Gibson has been honing his craft for nearly two decades. In 2019, Gibson began his first solo outing as Fred again.. and this past year, the London-native bestowed upon fans his stunning debut LP, Actual Life (April 14th — December 17th, 2020). Demonstrative of Gibson's peculiar knack for capturing the essence of real-life events on his iPhone voice memos, Actual Life features a variety of interwoven samples from just that—his actual life. From dance floor smash hits like "Marea (We've Lost Dancing)" featuring The Blessed Madonna, to incredibly potent emotional shockwaves like "Sabrina (I Am A Party)" and "Kyle (I Found You), Gibson takes the names of his friends and inspirations and spins them into finely woven tapestries of sonic gold. Unique in its conception, the idea of integrating voice memos that undergirds the LP underscores Gibson's uncanny ability to transmute the world around him into masterful works of art. Gibson turns parts of life otherwise overlooked into touching and soulful glimpses at the purest forms of human emotion. With the second part of the Actual Life anthology already having made its way to streaming platforms, Dancing Astronaut is hooked and poised for more following his induction to our Artists to Watch in 2022.
---
Harmonica Andromeda, KSHMR
Words by Farrell Sweeney
KSHMR is no stranger to setting the bar high when it comes to his expectations for his creative outputs. As the release of his debut album, Harmonica Andromeda, approached, the producer took to Twitter to convey his lofty goals in a series of 140-character tweets that assuredly left fans curious to see if the final product would be as impactful as the producer had promised. The consensus from fans—including Dancing Astronaut—is that KSHMR not only met, but also exceeded all expectations pertaining to Harmonica Andromeda.
On the LP, KSHMR can be found staying true to his electronic roots, giving listeners a taste of musical and cultural influences from all over the world, as he has customarily done throughout his career. The sensory album transcends the ears, the music manifesting in a vivid and energizing listening experience. "Slow" with Mahmut Orhan featuring KARRA is a brilliant display of this, what with its Eastern orchestral framework, fused with a more traditional dance backdrop and KARRA's toplines. The song is a microcosm of what the producer was able to do with the album: retain the traditionally entrancing elements of his sound while drawing upon new influences that take listeners outside the perimeter of mainstream dance music.
---
Nurture, Porter Robinson
Words by Ariel King
With an untouchable track record that includes the beloved Spitfire EP; Worlds, a debut studio album that—need we say it?—touched an entire generation of ravers; and 2017's critically lauded Virtual Self EP, the expectations for Porter Robinson's sophomore venture, Nurture, were incalculably high. Having cemented himself as an artist who wouldn't confine himself to one single sound, in 2021, Nurture represented yet another pivot for Robinson. Rather than act as a safe escape into the alternate realms that permeated his previous LP, Nurture took form as an ode to Mother Nature and finding the beauty within the tangible world around us.
As COVID-19 pulled us all into digital spaces reliant on Zoom meetings and Google Hangouts for interpersonal connection, Robinson took to the great outdoors as a means of anxiety management. Robinson himself had questioned his ability to make lightning strike again following the success of his previous projects; and his sophomore LP was, in many ways, born out of that preoccuption. Yet, the album reminds listeners that while nothing is ever certain, pulling away from a computer screen and taking a walk through nature can be just what the mind needs to reset and find inspiration. Blending his indie sensibilities and unique production strong suits, Nurture achieved what Robinson set out to do and then some, proving that his second studio project could allow him create his own vibrant world within the natural one around him. Equally cathartic for the producer to create as it is for the listener to enjoy, Nurture maintains Robinson's status as one of electronic music's foremost creators.
---
---
Lost, MitiS
Words by Zach Salafia
In a year full of exemplary records, EPs, and LPs from Ophelia Records, MitiS' Lost might just take the cake. The Pennsylvania native's sophomore effort, a follow-up to 2018's 'Till The End, is as complete and refined as any you'll find in 2021. Released in April, it was clear that Lost would live on well into the future, both as a worthy candidate for Album of the Year in 2021 and as an album with tremendous replay value. Standouts of the LP include "Try," "Homesick," "Hurt," and "Without Me," featuring RØRY, SOUNDR, Zack Gray, and Danni Carra, respectively.
Back in June, Dancing Astronaut was lucky enough to sit down for an interview with the man behind Lost. MitiS called the two-year making of Lost a "really natural process" that doubled as "such an enjoyable experience." He added that he "felt each song on a deeper level and made sure to give each song the time it needed" compared to some of his earlier work. That sonic maturation is heard loud and clear on Lost, in what it surely the artist's biggest output to date.
Such artistic genius is not born out of thin air, and in the decade that's followed the first time he fell in love with electronic music while at 2011's StarScape Festival, MitiS articulated his biggest takeaway to us as follows: "The more I became myself as an artist, the more traction I found. Be yourself." A message as pure and noble as that is reason enough to give Lost a listen—the music found within is the reason to keep coming back.
---
Pieces, William Black
Words by Zach Salafia
Few artists have risen up the electronic ranks like William Black has over the past couple of years. After Black's debut album, Pages, hit airwaves in the summer of 2019, it felt like Black had exploded onto the scene. Now, just over two years later, Black has made waves yet again with his triumphant sophomore LP, Pieces. The consistency of the 13-song Pieces tracklist is truly what stands out on the Lowly-backed album; there is not a single song that breaks from Black's beautiful relation of a story of depression, addiction, love, and loss. Each song tells its own story, and as a collective whole, Pieces shows that Black has taken yet another step forward with his sound.
Pieces is littered with replay value and was perhaps a surprise late addition to the Album of the Year conversation after its release in early November. After singles like "Closer Than You" with Amidy, "Deep End," "Remedy" with Annie Schindel, "Only One I Need" with HALIENE and Thomas Laurent, and "Worth It" with Nurko and Essenger, we knew that Black's sophomore LP had promise. But once we finally heard Pieces in its entirety, it was clear that we had no choice but to consider it for Album of the Year—and we did so happily. "Music has always helped me through moments of sadness and to celebrate moments of joy," Black said of the album, "Pieces is meant to do the same." With that duality in mind, 2021 is as fitting a year as ever to fire up Pieces, to celebrate its nod as one of Dancing Astronaut's top albums of the year.
---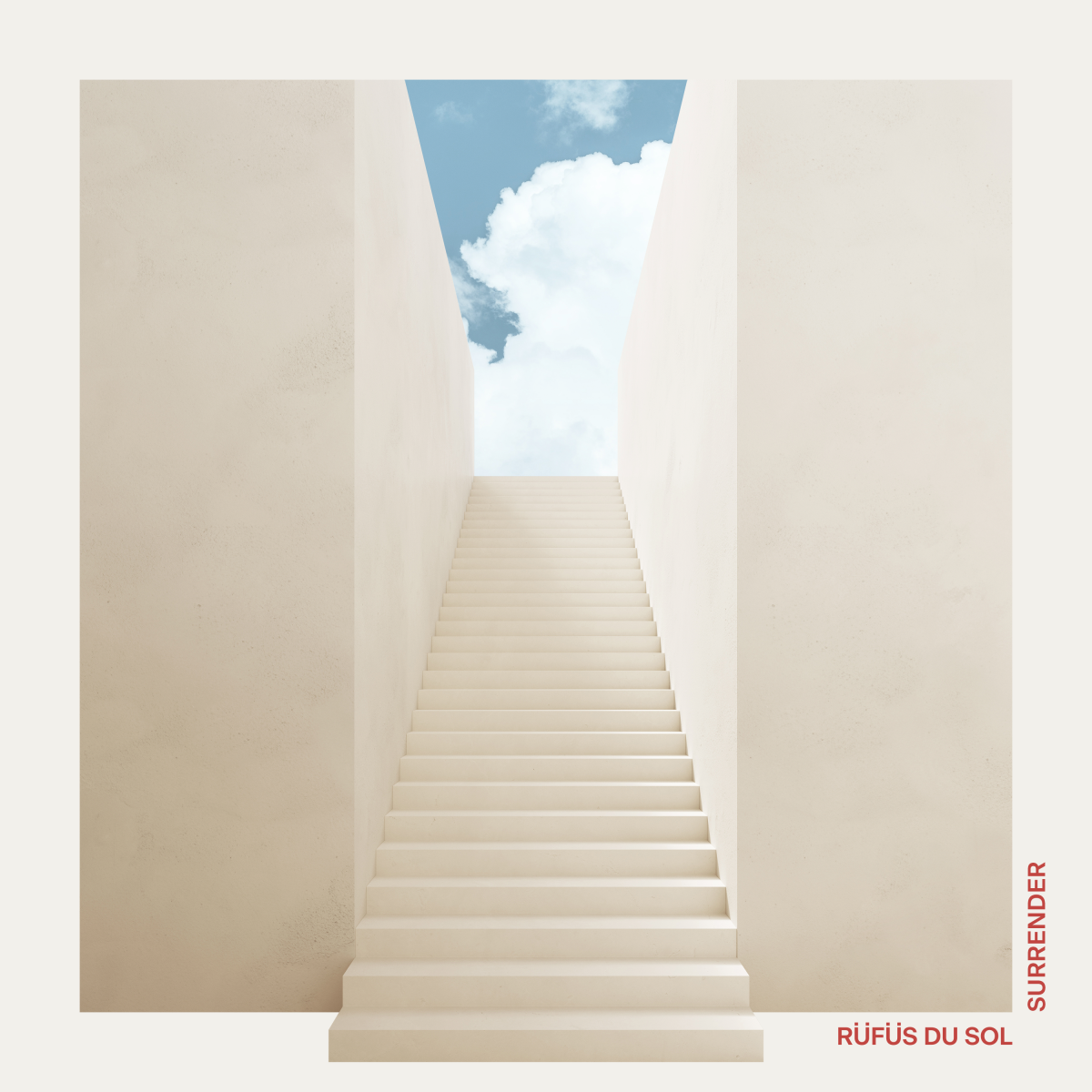 Surrender, RÜFÜS DU SOL
Words by Cameron DeFaria
Tyrone Lindqvist, Jon George and James Hunt's collaborative endeavor as RÜFÜS DU SOL spans just over a decade, during which the trio's once-niche moniker slowly burned away to eventually explode into a global phenomenon. Released on October 22, 2021, RÜFÜS DU SOL's fourth studio album, Surrender, arrived almost exactly three years to the day of Solace, which debuted at No. 2 on the ARIA Chart in 2018. Fast forward to 2021, and RÜFÜS finally learned what it feels like to have rendered a top-selling album. Some would argue that Surrender shares too similar a sonic identity with the group's historical repertoire. Critically though, many would assert that RÜFÜS DU SOL's latest collection of house-infused sermons drastically raised the bar, showcasing a matured outfit of producers at the peak of their game.
RÜFÜS' updated live set is a true testament to the record's innate versatility; after all, the LP opens with a spectral note played on the piano that effectively morphs into an indisputable festival favorite. Surrender's ability to captivate an audience during every second of its 53-minute duration earns it a well-deserved spot on Dancing Astronaut's list of 2021's most memorable albums.
---
Olympia, Gorgon City
Words by Austria Masim
Gorgon City's third artist album Olympia, delivered in June, instilled a mesmeric balance between underground club grooves and experimental house sounds. The British duo drew inspiration from a multitude of avenues such as Greek mythology, their previous album Realm, and the pandemic, which, at the time, allowed the pair to sonically self-reflect and build on the LP's themes of escapism and euphoria.
Most great feats prove to be collaborative endeavors, and Olympia is no different. Across 18 tracks, Gorgon City reeled in frequent and new collaborators alike, such as DRAMA, Sofi Tukker, Jem Cooke, Hayden James, Hayley May, EVAN GIIA, and more, all championing the production pair's latest dance floor initiative. Olympia's wide range of sounds finds Kye Gibbon and Matt Robson-Scott procuring one of the top electronic albums of the year, showcasing a veteran mastery of club-ready genres on their latest studio outing.
---
+/- , Boys Noize
Words by Ariel King
Boys Noize has been cemented into electronic music' highest echelons since the turn of the millennium. As such, the Berliner's legacy created high expectations for his latest studio album, +/- (pronounced "polarity"). But rather than chase commercial rapport on his fifth full-length project, Ridha opted to tip the scales in more experimental territories on the LP. A project that proves to be far from an introduction to Boys Noize's unique style, +/- is clearly as much an endeavor for the fans as it is one for his own creative satisfaction. That blend ultimately yielded one of the most enticing electronic albums of the year, albeit one that is something of an acquired taste.
As a whole, +/- finds Boys Noize standing behind a record that could pique the interest of Trent Reznor just as easily as it could grasp the casual raver already out on the dance floor. The LP plays like a veteran's due victory lap should—as a vehicle for Boys Noize to lay himself out honestly and maybe even have a little fun along the way. Overall, Boys Noize's industrial-techno sound remains as jagged, razor sharp, and distinguished as ever, the full-length feature finding him returning to his roots while modernizing his earlier sound.
---
Something, Everything, Sultan + Shepard
Sultan + Shepard have ventured to the edge of the house music galaxy and back since their late-2000's entry, touching on all genre edges from progressive-house to bigroom to melodic-house. But Lane 8 enabled the Canadian one-two electronic punch to dive further into the latter genre through This Never Happened's first full-length showing of the current year, Something, Everything. The very second that it arrived back in March, we sent out a bold claim: it would wind up on Dancing Astronaut's favorite albums of the year roll call. Nine months later, we're formally putting it in writing on our record of the top electronic albums of 2021.
Something, Everything was the product of Sultan + Shepard's burnout from an unceasing touring schedule in years past. It was also the result of their realization that, in their own eyes, their music hadn't taken a proper step forward due to their unrelenting live activity. In between reflecting on old-school music and coming across new-age melodic-house talents like Lane 8 and Yotto, Sultan + Shepard set out to weave their long-standing production prowess into a dance music field that they'd only begun to dip their feet into. Something, Everything admirably encapsulates the duo's intention, journeying into the melodic-house limelight after being welcomed into the This Never Happened family exactly one year prior. On their sophomore LP, Sultan + Shepard deftly initiate the musical growth they'd once envisioned, spanning 14 explorative cuts of melodic-house nobility—including vocal-assisted gems such as "All That Remains" with Fractures and fan-favorite instrumental cuts like "nCTRL"—that eventually come together as one congruous, unskippable body of work that's rightfully gained entry to our log of 2021's most memorable LPs.