Louis The Child, deadmau5, Seven Lions, and more top star-studded Dancefestopia lineup
Boy is it good to have lineup season back. With hope that the spring and summer festival circuits and get back to their normal hum in 2022, lineups have begun to drop left and right, and Kansas City's Dancefestopia just threw its hat in the ring with a massive 10th anniversary roster. The four-day camping affair, taking place September 8 – 11, is positioned to bring a blistering blend of top-tier dance acts to the Midwest, with Seven Lions hosting an Ophelia Records showcase, deadmau5, Louis The Child, and Ganja White Night all holding down this year's top billings.
While the lineup firmly leans heavy with acts like Getter, Ghastly, ATLiens, Sullivan King, Barely Alive, Kompany, Crankdat, and Troyboi, the festival's low-end appeal is well tempered with slated performances by Said The Sky, Phantoms, Mitis, Gem & Tauri, and Elderbrook to name a few. Tickets and camping packages are available for purchase here.
See Dancefestopia's full 10th anniversary lineup below.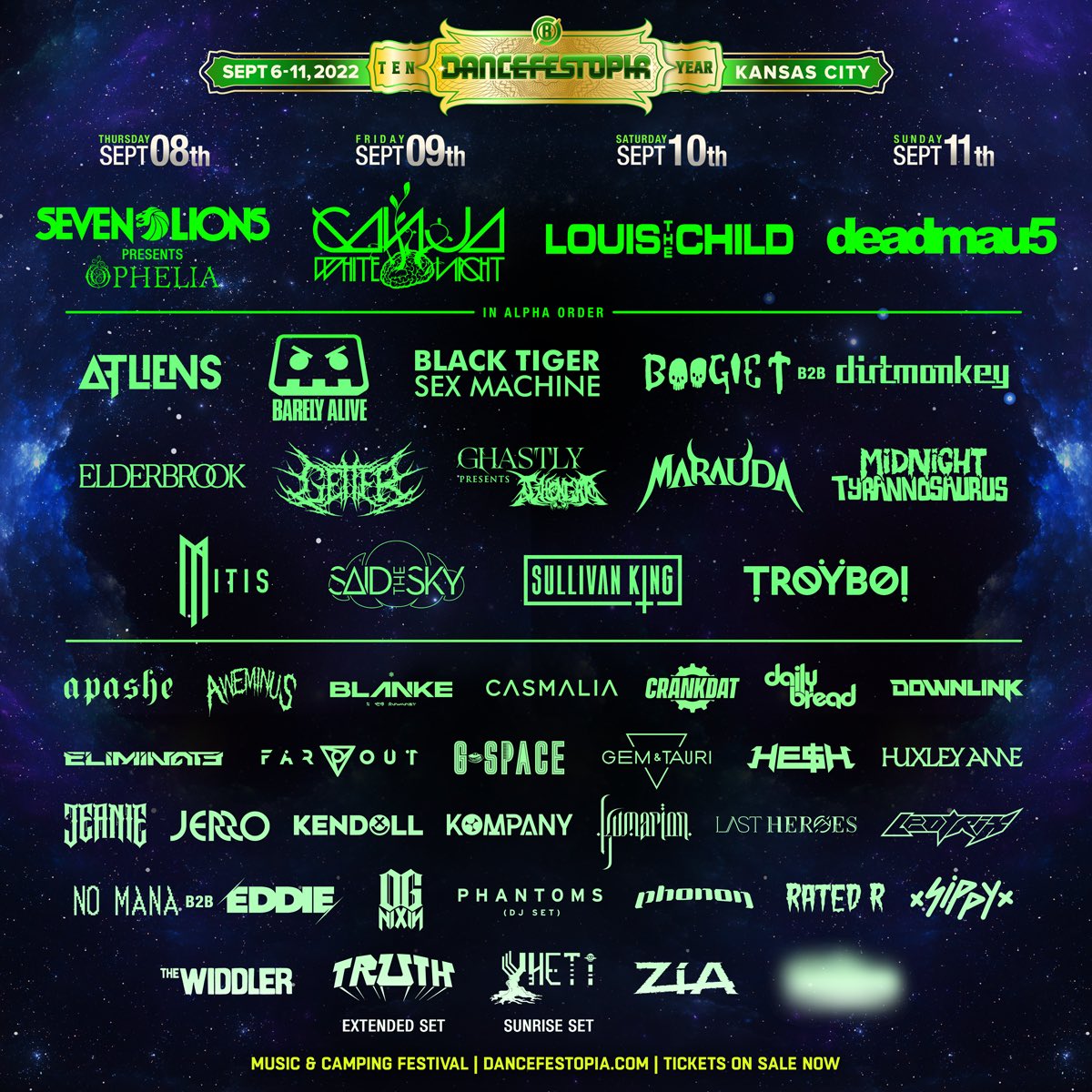 Featured image: ShutterKlick
Categories: News